Why Service at Rice Toyota
Rice Toyota is proud to offer Greensboro area service customers some of the best values, facilities and customer rewards in the business. Everyone on our service team has one goal in mind: to exceed all your expectations. There are lots of other great reasons to bring your car to Rice Toyota for service including:
New Outdoor Patio and Grill
Complimentary Bikes to Explore the Scenic Atlantic & Yadkin Greenway
Customer Service Representatives available to check on you and your vehicle every 1/2 hour while you wait in a covered, climate controlled drop off and pick up area
Upscale waiting area with different seating options including work tables and arm chairs
20 charging stations in customer lounge for phones, laptops, tablets
High Speed WiFi
Car Wash
30+ Complimentary Gourmet Coffee, Espresso, Latte, Tea and Hot Chocolate Beverages
Toyota Rentals cars available
Late Night / Early Morning Drop off
Service Loyalty Rewards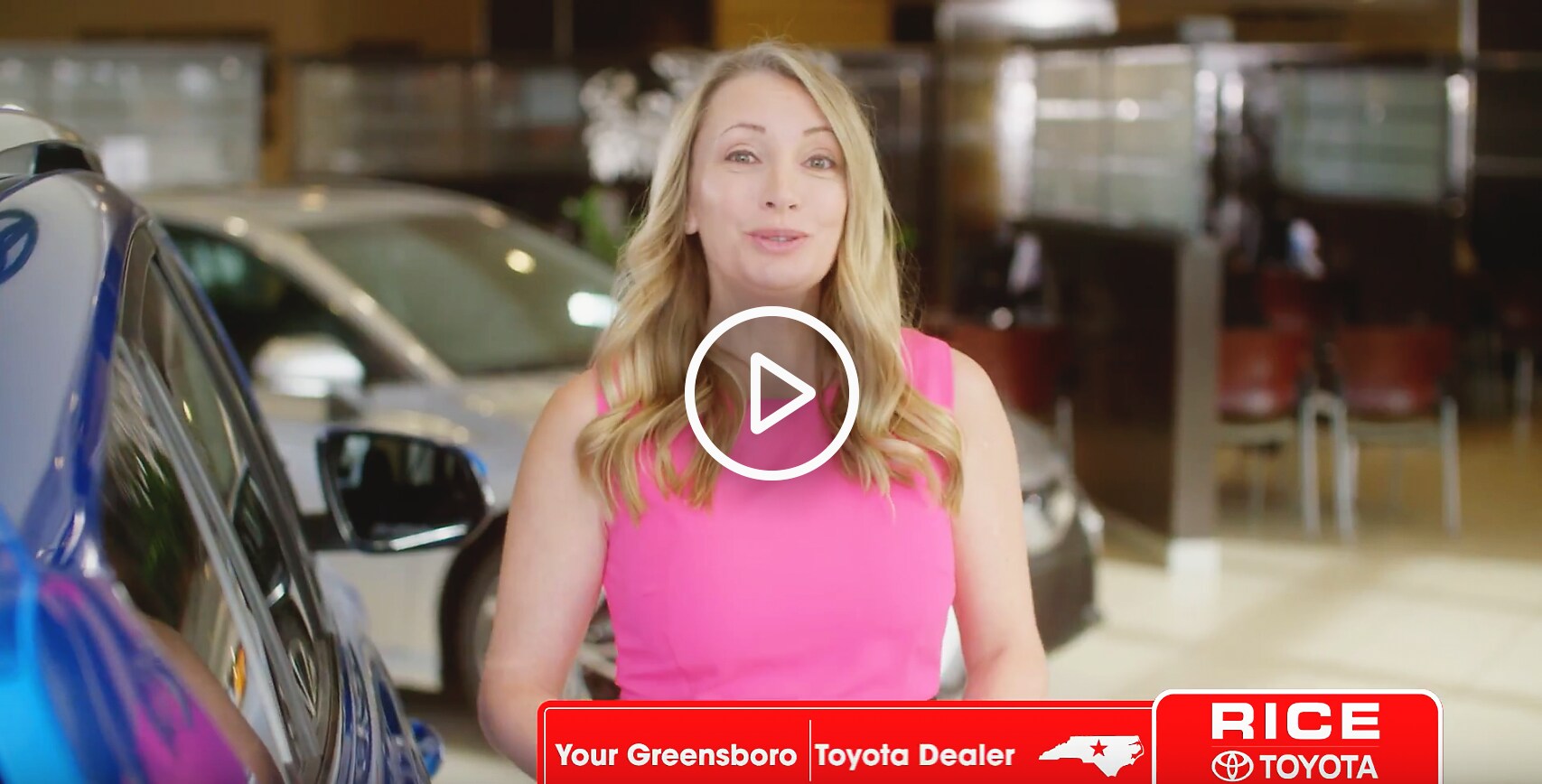 ---
Virtual Car Inspection
Receive a personalized walk‑thru video of your vehicle's condition with every repair. Our service technicians will bring you under and around your vehicle to show you its current condition, as well as keep you informed of anything that may need attention in the future, to keep you driving safely for miles to come.

Great job! Thanks to everyone who was involved for a job well done. I booked a service appointment one day in advance using your website to get a 70,000 mile service on my Toyota Avalon Hybrid Limited along with a NC State Inspection. Randal handled the service order write up. He said that it should be about an hour to hour and fifteen minutes, so I waited in the lounge for the work to be done. The work was done in about one and a half hours. My car was waiting for me in the service lane. Great job! Thanks to everyone who was involved for a job well done!